Water Damage Restoration in Albuquerque, NM
24/7 Emergency Water Damage Repair in Santa Fe & Rio Rancho Areas
Finding where your property has been damaged by water after a flood or piping catastrophe is a critical but challenging job. Not only must one find out all the areas where there is remaining moisture, but every bit of dampness needs to be eradicated quickly and efficiently.
The likelihood of mold growth increases exponentially the longer that water or moisture is allowed to accumulate, while the possibility of getting rid of deep water stains greatly decreases the longer you go without professional support.
Do not hesitate to reach out to our compassionate team members at Hands On Construction. Following a severe water catastrophe, we are determined to help you back on the road to recovery as quickly as possible with superior water damage restoration in Albuquerque, Santa Fe, Rio Rancho, and the surrounding areas.
Call (505) 393-6118 or contact us online to schedule fast, reliable & affordable water damage restoration in Albuquerque, Santa Fe, Rio Rancho, or any of the surrounding areas today!
How Long Does Water Damage Restoration Take?
The restoration process can take up to three to five days, depending on how long the home obtained the water exposure. The other half of the process is restoring a home to its former condition may take longer. But, again, depending on how badly your home has been impacted, it may be several weeks.
Preserving Basements, Cavities & Crawl Spaces
While water damage is likely to occur anywhere, areas where water can become trapped and extreme moisture can develop are especially high risk. Places like your basements and crawl spaces rarely have any exposure to light, and water is likely to stand there, developing all sorts of mold and bacteria. Because these areas are also in the heart of your property's foundations, they can also greatly weaken the integrity of the rest of the building's structures. Let us ensure that all water is extracted from these critical places in your home or business.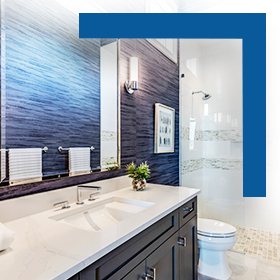 Restoration for Your Hardwood Flooring
When it comes to preserving your hardwood floors, you need a team that can act quickly and effectively. All water and moisture must be completely eradicated, or your wood will buckle, warp, or even crack and splinter. Our experts are able to completely dry out your floors as well as dehumidify the air, ensuring that there is no moisture left. In many cases, we are able to thoroughly restore the floor without requiring additional refinishing, but those who hesitate to contact us until later sometimes discover that they must add a protective refinishing layer for a completely smooth surface.
Damage Caused by a Pipe Burst?
A pipe burst is about the most frustrating emergency plumbing experience that a person could experience in their home. If you have come home to a burst pipe and a water leak, the feeling of dread and frustration will set in.
Before the plumber arrives, here are some steps you will want to take to prevent further damage:
Turn off the water from the main water shut-off valve

Open your faucets to drain the remaining cold water from pipes

Locate the burst pipe - if caught early enough, place a bucket underneath to catch the dripping water

Contact your Albuquerque plumber right away
Comprehensive Water Damage Recovery
Following a catastrophe related to water, whether on account of accumulated rainfall or a burst sewer pipe, you will need a dedicated team to thoroughly expel any remnants of liquid and moisture.
You can count on our team to provide our detailed, step-by-step water removal process, which includes:
Thoroughly extracting any water
Removing any large objects of waste or debris, particularly following a sewage flood
Decontaminating your property and sanitizing it
Removing any beginning signs of mold
Drying out the property with specialized dehumidifiers
Sealing any gaps or cracks so that moisture cannot leak through
Cleaning and drying any belongings that were soaked with water
Checking the levels of humidity with advanced equipment
Our dedicated technicians can even provide photos throughout the process that will be a critical step in making your insurance claim, which we can help you file with your insurance company as well. You are not alone when you have the team at Hands On Construction by your side.
---
Call us today at (505) 393-6118 or contact us online and one of our supportive technicians can answer any questions about Albuquerque water damage restoration.
---