Albuquerque Restoration Services
Also Serving Santa Fe and Rio Rancho Areas
A fire, burst pipe, flood, or similar event can be a devastating incident—one that often results in considerable property damage. When the firefighters or plumbers leave, homeowners are left to deal with the resulting mess.
If your home or property has been affected by a fire, damaged as a result of flooding, or simply needs professional restoration services, reach out to Hands On Construction. As a family owned and operated business, we make it our mission to provide the highest level of service and customer care. Our home restoration services are efficient, effective, and designed to help you return your home to normal with as little stress as possible. We are available daily to assist you, and we always respond promptly to every call. Our Albuquerque home restoration service professionals are highly trained, experienced, and certified; get in touch with us today to find out how we can help you!
Call (505) 393-6118 or contact us online 24/7 for your free estimate. We offer a full range of home restoration services in Albuquerque, Santa Fe, Rio Rancho, and beyond!
Have an Emergency?

Our team is available 24 hours, 7 days a week. Reach out to our team for any questions or guidance you may need.

Contact Us
Superior Technology. Superior Results.
Whether you need carpet cleaning, fire damage restoration, or water removal and mold remediation, Hands On Construction offers prompt, professional services delivered using the latest, most advanced technology. Our team uses state-of-the-art equipment, cutting-edge tools, and industry-leading techniques in order to provide superior restoration services and the results our customers deserve.
We are equipped to handle it all! Our home restoration services include:
Basement, attic, and crawl-space cleanup and repair
Carpet cleaning, furniture restoration, and textile cleaning
Cleanup and restoration of hard-to-reach areas
Comprehensive clean-up and repairs
Ensuring the safety of your home
Removal of water, mold, ash, soot, and/or smoke
This list is not exhaustive—no matter your home restoration needs, our team is ready to get the job done. We can even work with your homeowners' insurance company to minimize your stress.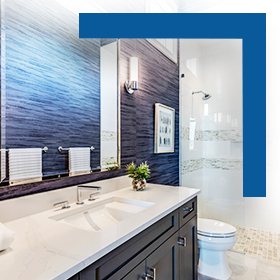 Make an Appointment Today!
If your property has been damaged as a result of a natural disaster, plumbing failure, or devastating home fire, Hands On Construction is ready to help. We are available 24/7 and we respond quickly to all calls. Get in touch with us today to see why Hands On Construction is the best choice for home restoration services in Albuquerque and the surrounding areas!
Ready to make your appointment? Or would you like to inquire about pricing and services? Call us at (505) 393-6118 or contact us online to get started!
"Great communication and very professional. He takes care of insurance paperwork as well."

- Vicki F.

"Jason did our dryout for water damage in the kitchen. This was our first ever major claim, and he helped us thru the whole process. Excellent workmanship, very friendly, and helpful."

- Denise M.

"Everything looked beautiful when he finished. I highly recommend Jason for his professionalism and quality of work!"

- Josephine S.
Restoration FAQ
Some of the Most Commonly Asked Questions Answered!
Should I file a claim with my insurance company?

Whether or not you file an insurance claim is up to you and the type of insurance coverage you have. It is best to discuss your options with your insurance agent to determine the best course of action based on the estimate and your coverage.

Can I turn the power back on in my home after a flood or a fire?

After experiencing a fire or flood, it is important to avoid turning back on the utilities until emergency services have proclaimed that it is safe to do so. We stress that you do not connect utilities yourself or attempt to do so.

How can I ensure that my valuables are taken care of?

We understand your concerns about the valuable items in your home. If you are faced with damage from mold, a flood, or another situation, we encourage you to take inventory of your items and all damaged property. Make sure they are documented before you discard the damaged goods.