Albuquerque Flood Damage Restoration
Restoring Flood-Damaged Properties in Santa Fe and rio rancho Areas
Because New Mexico is known for its hot, dry climate, people often forget that properties in Albuquerque can still succumb to disastrous flooding situations. In some cases, these floods are natural, as a sudden downpour of rain after a long drought can instantly create a dangerous mudslide. Since the soil is so dusty and there are few plants to keep the earth in place, even a short but heavy accumulation of rain can swiftly cause a powerful flood. However, floods also occur when a sewer or water line bursts, leaking toxic sewage and wastewater all over your property.
No matter what kind of water damage you are facing, get in touch with Hands On Construction for thorough flood damage restoration in Albuquerque.
Contact us now at (505) 393-6118 to learn what is involved following a flooding disaster at your home or business.
Caring for Your Flood Damaged Floors
The thought of your carpets being ruined by floodwater can fill you with dread, but it is important not to despair. While it depends on the kind of flood, as well as the source of the water and the length of time it has sat, there are ways to treat your carpets. It is crucial to move quickly, particularly in removing any furniture that could stain or further embed debris into the carpet. Following this, our experts can extract any remnants of water before your carpet begins to develop mildew or mold.
Rapid action is also critical for flooring made of wood and laminate. While carpet can be safely and carefully washed of contaminated water, there is no way to reverse the buckling and warping of your wood if the water has already transformed the inner layers.
How Our Flood Damage Specialists Can Help
By swiftly extracting water and then thoroughly drying even the cracks between your floor panels, our Albuquerque flood damage specialists can save your beautiful wooden floors if you reach out to us immediately.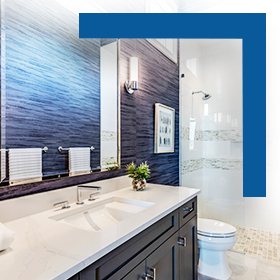 Why Contacting Our Flood-Water Extraction Experts Is Critical
You may think that the worst danger is over following a flood. The reality is that a flooded property is full of many hidden hazards, ranging from unsound structures to exposed electrical wires, so it is important to let our professionals handle these dangerous environments.
Some of the most common dangers to people following a flood include:
Remnants of raw sewage or toxic bacteria in the case of a flood caused by a burst sewer.
Slippery steps and loosened boards and carpet.
Weakened foundations and infrastructure, including beams and columns.
Electrified standing water due to loose wiring.
Hazardous spores of black mold and mildew, which can develop hours after a flood.
Rapid Support for Your Property
Instead of jeopardizing the safety of yourself and anyone else on your property, contact our skilled professionals at Hands On Construction who can carefully secure the building and restore it to its original condition. We make our restoration services available 24/7, since you never know when an emergency could happen.
---
Call us today at (505) 393-6118 or contact us online to benefit from our dependable flood damage restoration in Albuquerque.
---