Emergency Restoration in Albuquerque
Rapid Response Restoration Team in Santa Fe & rio rancho Areas
No matter how much we prepare, there will always be circumstances that catch us by surprise. When calamity strikes, it usually happens when we do not expect it, whether we are asleep in the dead of night, or away for vacation, or have guests over. Regardless of what kind of emergency situation you are experiencing, the important thing is getting immediate and effective support.
When you are feeling emotions of panic and despair because your house is in flames or you are standing in several feet of sewage water in your basement, the important thing is to take a deep breath and know that you are not alone. Our team at Hands On Construction is open 24/7, providing full emergency restoration in Albuquerque. Call us any time of day or night, whether on the weekends or the holidays, so we can come beside you with powerful, emergency aid.
Contact us now at (505) 393-6118 so our specialists can get you back on the road to recovery following an emergency situation on your property.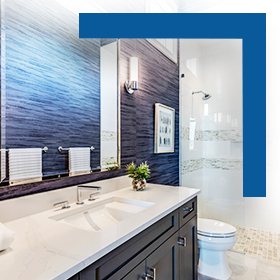 Comprehensive Support for Any Kind of Emergency
You can never predict what kind of emergency will strike your residence or commercial enterprise, even if you make as many preparations as possible to safeguard from the worst-case scenario. Because we know that residents in Albuquerque have often been caught off guard by numerous kinds of disaster situations, we offer comprehensive support for all types of emergencies. Our team is not only highly trained to tackle any natural disaster or human-created trouble, but we have the best state of the art equipment to detect leaks and mold residue, preserving your property in the short-term as well as the long-term.
Reach out for support when you have suffered a catastrophe related to:
Filing an Insurance Claim After an Emergency in Albuquerque
One of the most challenging aspects to undergo after suffering from a disaster on your property is filing an insurance claim. After all, you have just survived an enormous ordeal, and the thought of wading through the technical jargon and complicated insurance lingo may just be too overwhelming. Insurance companies often make their language, terms, and detailed conditions extremely confusing and opaque, because they know that if filing claims seems like an impenetrable process, they will not lose as much money in helping those who need it most.
Our empathetic team is highly experienced with aiding people who have been devastated by a disaster in filing these claims. We are ready to help you file all the forms to get the financial support you will need to restore your home or business to its original condition. Trust our loyal team at Hands On Construction to offer devoted support when you need it most.
---
Call us today at (505) 393-6118 or contact us online to get back on your feet with our powerful services for emergency restoration in Albuquerque.
---