Smoke Damage Restoration in Albuquerque
Experienced Restoration Professionals in Santa Fe and rio rancho Areas
If you have recently experienced a fire on your property on account of an electrical accident, grease spillage, or even a gas combustion, you will of course be worried about all the damage directly caused by the flames. However, even if these fires only grow to a small size or are quickly extinguished, your building is still likely to suffer a lot of damage due to the remaining smoke residue.
As smoke and ash lingers, these harmful particulates will begin to become absorbed into your walls, ceilings, carpets, furniture, and personal belongings. This will not only cause unpleasant odors, but visible staining and tarnishing to your prized valuables, as well as possible harm to your health. Reach out for reliable smoke damage restoration in Albuquerque by getting in touch with Hands On Construction.
Contact us now at (505) 393-6118 to schedule a completely free estimate with our devoted team.
How Does Smoke Affect Your Property
The remnants of smoke are not just unpleasant to smell, but these create visible havoc on your belongings and property as well. In a matter of minutes, the surfaces of walls, ceilings, floors, and other parts of your house will become discolored.
White or light surfaces, particularly those of appliances in your kitchen like your dishwasher or fridge, often take on a yellow hue. Any metal objects will take on a tarnished quality, and even glass is known to suffer etching or deep, dark stains. Expert support is needed to prevent these rapid consequences.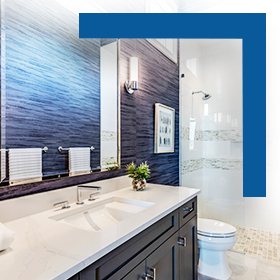 Dangers of Remaining Smoke Residue
You may be relieved to discover that a fire on your property has been quickly extinguished. However, few homeowners know that the smoke left after a fire is just as harmful, if not more hazardous, simply because it lingers for so long.
Some of the various negative consequences for people's health include:
Difficulty breathing
Itching eyes, ears, skin, nose, and mouth
Bloody noses
Asthma attacks
Long-term respiratory problems
Bronchitis
Pneumonia
Depending on the kind of materials that were released by the fires, such as asbestos fibers, carbon monoxide, released hydrocarbons, ammonia, and even tar, the atmosphere can be even more harmful for your lungs. The more quickly you contact our team, the more likely we can resolve your issue before you begin experiencing these hazardous symptoms.
How Long Does it Take to Repair Smoke Damage?
Smoke damage restoration time can depend on various things, but you can expect anywhere as little as a day up until a week or even months. This will depend on the amount of damage and the size of the Albuquerque smoke damage restoration team. There are several important steps that must be taken, and it is always best to ensure a quality job is done so people can continue to reside in the home and building that was damaged from the smoke. For the best time estimate, be sure to contact your local smoke restoration specialist.
Fast, Powerful Support When You Need It Most
Not only is our team at Hands On Construction highly trained to safely conduct a thorough job of smoke damage restoration in Albuquerque, but our technicians can also perform our services at rapid, effective rates. Time is of the essence after a fire, since the longer smoke embeds objects and belongings on your property, the more difficult it is to remove. Trust our technicians to powerfully clean up your home with our affordable packages.
---
Call us today at (505) 393-6118 or contact us online to ask any questions you may have about our smoke removal services.
---