Albuquerque Fire Damage Restoration
Restoring Fire-Damaged Homes in Santa Fe and rio rancho Areas
One of the most terrifying disasters that could occur to your home or business is a fire. This occurrence is especially common in the state of New Mexico, where the continual drought, extremely high temperatures, and dry winds often create the ideal conditions for a fire to start. All it takes is a single spark, and your property, with all its valuable belongings and devices, as well as precious memories accumulated over the years, could go up in flames.
Following such a catastrophe, it may be difficult to know what to do next. This is why our compassionate team at Hands On Construction is so dedicated to supporting those who have faced this type of blow. With our thorough Albuquerque fire damage restoration, hope can rise from the ashes, as we restore your property to its original glory through repairs.
Contact us now at (505) 393-6118 to discover all the ways we can recover your life back after a terrible calamity.
Types of Property Damage Caused by Fire
When your home has suffered damage from a disastrous fire, it is important to take a thorough evaluation of all the possible ways your house might be affected. Even if your home has escaped extreme burns, there are multiple other forms of damage to check, so we can begin a process of deep cleaning and restoration.
Some of the various ways your property can be damaged beyond outright burns include:
Discoloration of floors, walls, and other surfaces, all of which can occur in a few minutes.
Corrosion and staining on valuable objects, on account of accumulated smoke and ash.
Tarnished metal from even trace amounts of residue.
Yellowing stains on bathroom and kitchen appliances in a matter of hours.
Etching and cracking of glass.
Strong odors for months following a fire, which contribute to severe health hazards.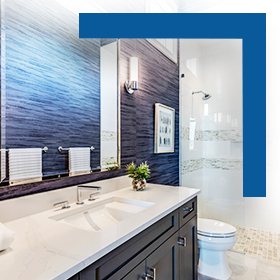 Powerful Services for Fire Damage
When you reach out to our Albuquerque fire damage specialists, you can rely on them to conduct a deep examination of your property before getting to work on recovering your valuables and restoring the building. After we have made sure that the structure is stabilized, we will organize belongings that can be salvaged, removing the soot and sanitizing surfaces. In some cases, you may also need reconstruction, so we can also erect protective fencing or coverings of areas that have been exposed. Throughout the whole process of cleaning and restoration, we can keep detailed notes and images to help your insurance claim.
The Importance of Contacting Our Fire Damage Specialists
Because fire is not only detrimental to people's livelihoods and security but to their health as well, it is absolutely essential to leave the tasks of cleaning up after a fire to our professionals at Hands On Construction. When dealing with such dangerous biohazards, only experts equipped to handle such situations carefully and appropriately should be able to go near the property. Keep your family and friends safe by immediately reaching out to our dedicated technicians.
---
Call us today at (505) 393-6118 or contact us online so our compassionate team can provide complete Albuquerque fire damage restoration.
---